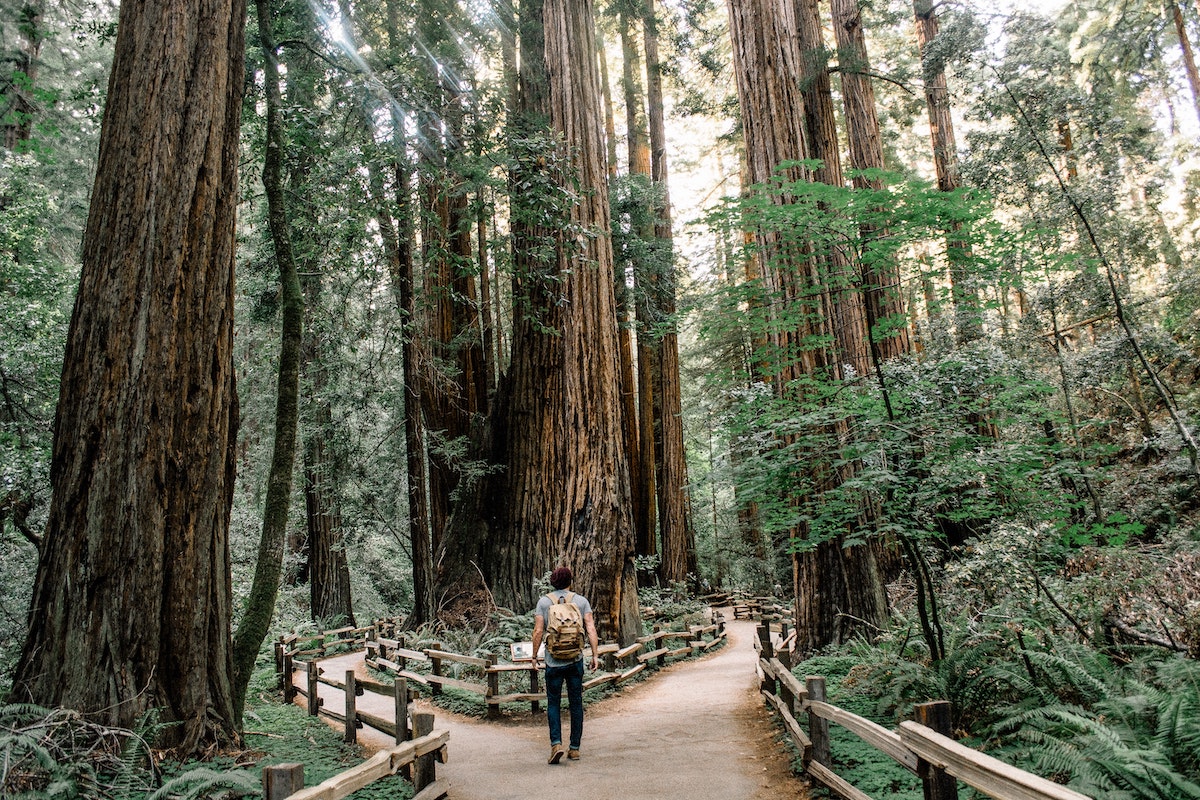 I'm a freelancer. To be more precise, I've been a freelancer for three years now.
I had never planned to escape the traditional 9-to-5 office job to work for myself, though. For ten years, I genuinely enjoyed being a full-time employee at a handful of different tech companies. I took on various roles from software developer to systems engineer to site reliability engineer. Life was good, sometimes great, following an ever-increasing up-and-to-the-right trajectory – or at least it felt that way.
The truth is, becoming a freelancer was initially just a side effect. You might go so far as to call it an accident. Both are true.
In March 2017, after two months of back and forth (I loved the job I had at the time), I decided to jump in the deep end and join a Silicon Valley startup as employee #2. Well, technically, I was just a remote contractor based in Germany. Regular employment was not an option as the company didn't have an office in the EU. So I ended up signing a consulting agreement, submitting monthly invoices for my work – mostly Rust & Java programming, AWS infrastructure automation, and some technical writing. For this whole arrangement to work with reasonable effort, I had to go freelance.
Since becoming and being a freelancer in Germany involves a fair amount of bureaucracy, I decided early on that getting a good accountant would be a make-or-break deal for me. While I have a basic understanding of taxes, I couldn't care less about the intricacies of accounting. I'd rather spend my time doing things I enjoy. Luckily, a freelance friend of mine recommended a competent firm, which has taken good care of all the paperwork so far.
The startup gig ultimately turned out to be a rather forgettable experience. I quit after only eight months. But even though it didn't work out as planned, I don't have any regrets – at least not today, with the benefit of hindsight. On the one hand, I learned a lot about startup culture, remote work, Chaos Engineering, and the business of SaaS. On the other hand, I also learned a lot – if not more – about myself:
I can work for myself. I'm capable of accomplishing things on my own. I somehow knew this before the startup job, but managing myself with the rest of the team nine time zones away was quite a different kind of challenge.
I'm a self-driven person, always eager to learn more and comfortable wearing multiple hats. And yet I also know that my ego can get in the way at times.
I've become an AWS expert who can program and write. That's a precious combination of skills. As a result, I can charge top dollar for my hard-earned knowledge.
During my career, I've built a network of awesome people I can tap into for help on all sorts of issues ranging from technical questions to legal and business affairs.
I used to be too risk-averse. I blame it in part on growing up in former East Germany and not having entrepreneurial DNA in my family (it's more complicated than that, of course). Fortunately, I've learned to be braver over time. Contracting for a startup was a bold move for me – and so was my early resignation.
So what did I do with this new-found awareness? I'd be lying if I said I didn't go looking for another permanent job at first. I did – likely out of habit and laziness. However, nothing came out of it except for a dozen unexceptional interview experiences (yes, hiring is broken, but that's not the point). It was frustrating and confusing, and it somehow didn't feel right. I found myself struggling with my professional identity, facing questions I couldn't answer easily: Who am I? How do I want to work? Employee or freelancer? And what about doing my own thing and becoming a co-founder, which was also an option at the time?
At some point, after weeks of contemplating, it struck me that I was actually given a rare opportunity. I realized that the startup gig was not, in fact, a failure, but rather the gentlest introduction to freelancing I could've asked for. Come to think of it, I learned most things a "normal" freelancer should know – without the unpleasant task of finding new clients (which, admittedly, is a critical skill to pick up sooner rather than later). I began to see the situation in a new light – as a stepping stone between full-time employment and being a freelancer, this time for real.
My first client came through a former coworker. So did the second and the third. To be honest, nearly all client relationships have started this way. I know someone (who knows someone) who trusts me to do great work. That's where the network of wonderful people I mentioned earlier comes in.
What exactly do I do now? As a freelance cloud consultant, I specialize in designing and building robust serverless and container-based solutions for clients who want to take their businesses to the cloud. (Read more about my work here.)
The one thing I like the most about freelancing is, unsurprisingly, the incredible amount of freedom it offers. Scott Berkun perhaps put it best: "My chosen career requires some significant sacrifices, but a major benefit is on most days I answer to no one. When I need time for myself it's there for me to take it." Many employees would be surprised just how much freedom and flexibility this way of working can provide. In fact, it still astonishes me.
All things considered, I'm a happy consultant, grateful for the opportunities that have come my way so far – including the bad ones as they make the good ones possible. Granted, I didn't have to survive lots of ups, downs, and evolutions of my business. I know I'm still winging it in some areas, but that's okay. Freelancing can be a stable, long-term career. To quote Paul Jarvis, "As long as you're doing great work that's in demand, working for yourself has no limits."
The new normal is that I work for myself. I'm proud to be a freelancer by choice.